**** NEW CLIENTS RECEIVE $45 OFF THEIR RETURN!!  WELCOME TO RESLER'S TAX! ****
Why choose Resler's Tax Service?
We are tax PROFESSIONALS and not just tax Preparers.  What is the difference?
 Professional                                                   
Stores copies of returns -convenient when you have questions during the year or if you need to have an extra copy for personal reasons.
Open Year Round –

April 16-January, Call for an Appointment!

Takes time to thoroughly go through materials you provide and spend more time on what may save or get you more money from your taxes!  We strive to provide the best service in Noblesville.
Same familiar faces year to year – TRUST in your tax professional is important
CPA on Staff
Preparer
Processes tax return but does not keep copies on file or in the computer
Open from January through tax season.  Closed the rest of the year.
Emphasis on the amount of returns/customers instead of quality.
You never know who you are going to get to handle your personal information.
Here are some other 

reasons to choose Resler's Tax Service;
This could be the most important phone call you make today
 CUSTOMER SERVICE IS OUR #1 PRIORITY!
We are available all year round – just call us!  We know there are concerns during the year and we are here to help!
We always get the question, "what may red flag my return"? Is this a concern of yours? Call us today for answers!
Need help with your Social Security, concerns with IRA's or even help with starting up a small business? WE CAN HELP!!! YEAR ROUND consultation available!
Think you've missed something on a passed years return? Not sure if you got all the credits you were supposed to, and think you still may have money coming to you? OR, did you have a balance due and think you paid too much? We can help!
We offer FREE reviews of previous year's taxes to see if it may be advantageous for you to amend your past year's return!
---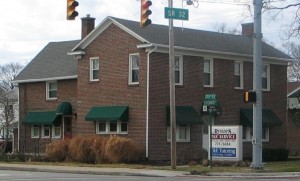 Welcome to the web site of Resler's Tax Service, Inc.
Celebrating 46 Years of Tax Preparation!
Resler's Tax Service is a family owned and operated business. We strive for excellence and thank you for your business. As always, we hope that you'll share your experiences with friends and family. We've had many of our clients for decades and even serve children of our original clients. Referrals are the cornerstone of our business and thank you for spreading the word that Resler's Tax Service IS family… Read More
Do you need help with:
Rental Properties
Small Business Returns
Out of State Returns
Retirement Planning
Health Care Issues
We can help! Resler's Tax Service also specializes in these areas!
Ways to get your refund:
The IRS can mail your refund check to your home
The IRS can deposit your refund directly to your bank account
Use our banking partner for a direct deposit to your bank account. (Our fees will be taken out of your refund this way. Certain banking fees apply)
Our banking partner will send us your refund in a check form. (Our fees are taken out by doing this, Certain banking fees apply)